Opeartion: Sandlot

| | |
| --- | --- |
| Objective: | Rescue downed pilot and any civilians |

| | |
| --- | --- |
| Outcome: | Retrieval of Pilot |

Factions

Nolina Security

Participants

Commander Arin

Nola

Casualties

Commander Arin

Multiple Nolina Security

The UGI recieved an distress signal from a UGI dropship carrying UGI civilians, this was going on as Galactic Council was in session. The problem was Nolina was an Human colony world. The UGI sent in black team to rescue the pilot and UGI civilians when they arrived the Nolina security fired at the UGI soldiers resulting in a firefight. Once they found the dropship one of the UGI Rangers gave his life to protect a civilian who was later shot.  The man who was shot was the commanding officer of the mission.
Aftermath
Edit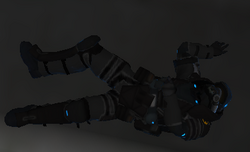 The mission left an aftermath of issues with the UGI, firing upon civilian security forces and a dead UGI soldier on Federation soil. However the issue was resolved when the UGI delegate said: That we were doing our duty to our people, yes people died, but our civilians know that we won't care about our allies as long as our civilians are in danger. Now we can resume."
Ad blocker interference detected!
Wikia is a free-to-use site that makes money from advertising. We have a modified experience for viewers using ad blockers

Wikia is not accessible if you've made further modifications. Remove the custom ad blocker rule(s) and the page will load as expected.